SEPTEMBER 29TH to OCTOBER 1ST, 2022

NO TRAVEL NEEDED

SCIENTIFIC SESSIONS

LEARN AND NETWORK
Canada's premier online "Vet-Together"!
Treat yourself to three full days of online learning, connecting and networking with veterinary colleagues across Canada
Participate in cutting-edge, live webcasts* on a wide range of topics delivered by an outstanding lineup of Canadian and international speakers.
Earn continuing education credits from the comfort of your home or office.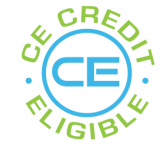 Tour the CVVS virtual exhibit hall and visit our sponsors' booths.
* All sessions will be recorded and made available for one month after the live event.
Back by popular demand in 2022...
September 29, 2022
CommuniVETTM Business Management Training Camp
Pre-Symposium day focused on practice management, specifically designed for practice owners, associates and managers.
Sponsored by

September 30 and October 1, 2022
Three tracks offered each day of the CVVS
Two tracks for veterinarians
One track for RVTs
October 1, 2022
Dermatology-focused track for veterinarians
Specialty track organized by the Canadian Academy of Veterinary Dermatology (CAVD)

Sponsored by

Register Today!
Early Bird
Register before
July 15, 2022,
and take advantage of a reduced rate!
CLICK HERE
Are you a Canadian Academy of Veterinary Dermatology (CAVD) member? Take advantage of an additional 15% discount when you register to attend the Canadian Virtual Veterinary Symposium (CVVS)!

2022 CVVS Prime Sponsors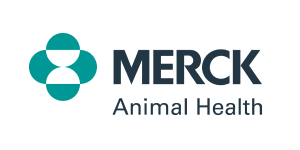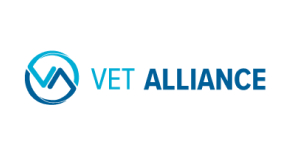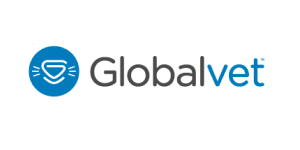 2022 CVVS Valued Industry Partners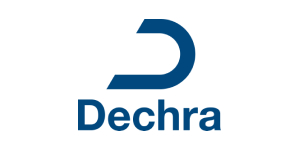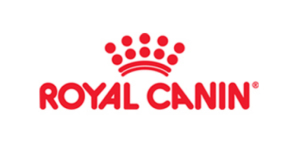 2022 CVVS Featured Speakers
Keynote Speaker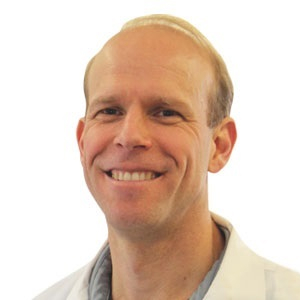 Scott Weese
DVM, DVSc, Dipl. ACVIM
Zoonotic disease, public health and infection control expert
Closing Speaker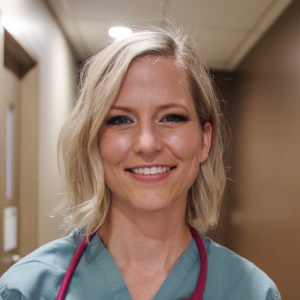 Marie Holowaychuk
DVM, Dipl. ACVECC, CYT
Passionate advocate for veterinary team well-being
Here's a sneak peek at our work-in-progress speaker's list.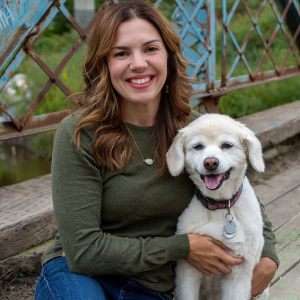 Jessica Benoit
RVT, VTS (behaviour), KPA CTP, CPDT-KA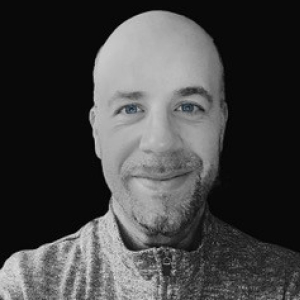 Christopher G. Byers
DVM, Dipl. ACVECC, Dipl. ACVIM (SAIM), CVJ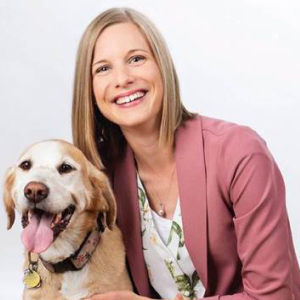 Dr. Katie Clow
Katie Clow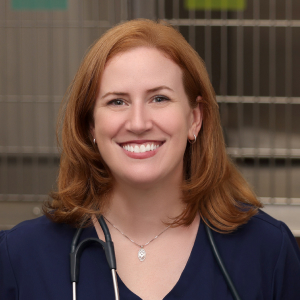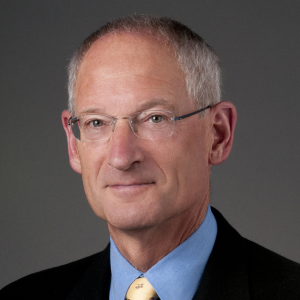 Edward C. Feldman
DVM, Dipl. ACVIM Emeritus (internal medicine)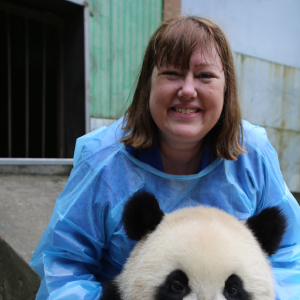 Karen E. Felsted
CPA, MS, DVM, CVPM, CVA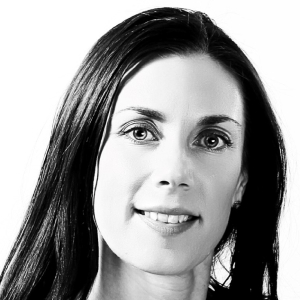 Kathy Istace
RVT, VTS (dentistry)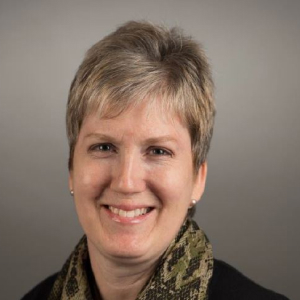 Susan Kilborn
DVM, DVSc, Dipl. ACVIM (SAIM)
Shona Kowtecky
BSc, DVM, FFCP (Veterinary)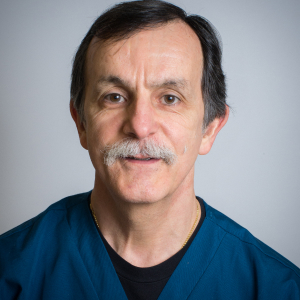 Loïc Legendre
DVM, FAVD, Dipl. AVDC, EVDC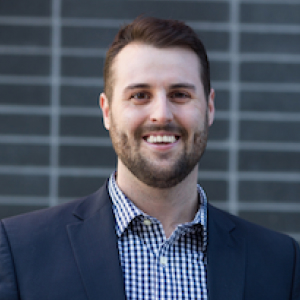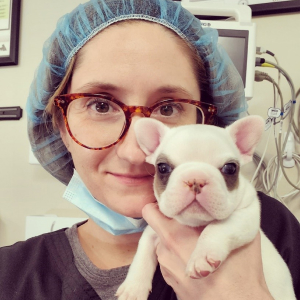 Tasha McNerney
BS, CVT, CVPP, VTS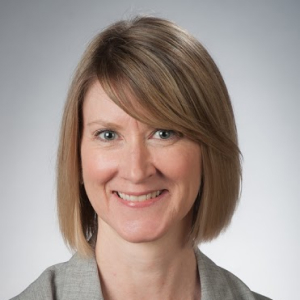 Dr. Lynne O'Sullivan
DVM, Dipl. ACVIM (cardiology)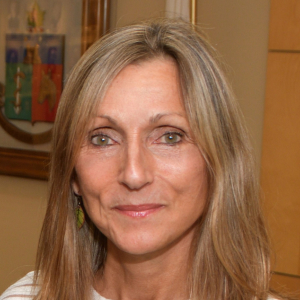 Manon Paradis
DVM, MScV, Dipl. ACVD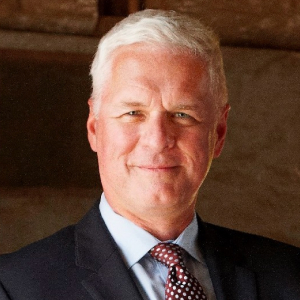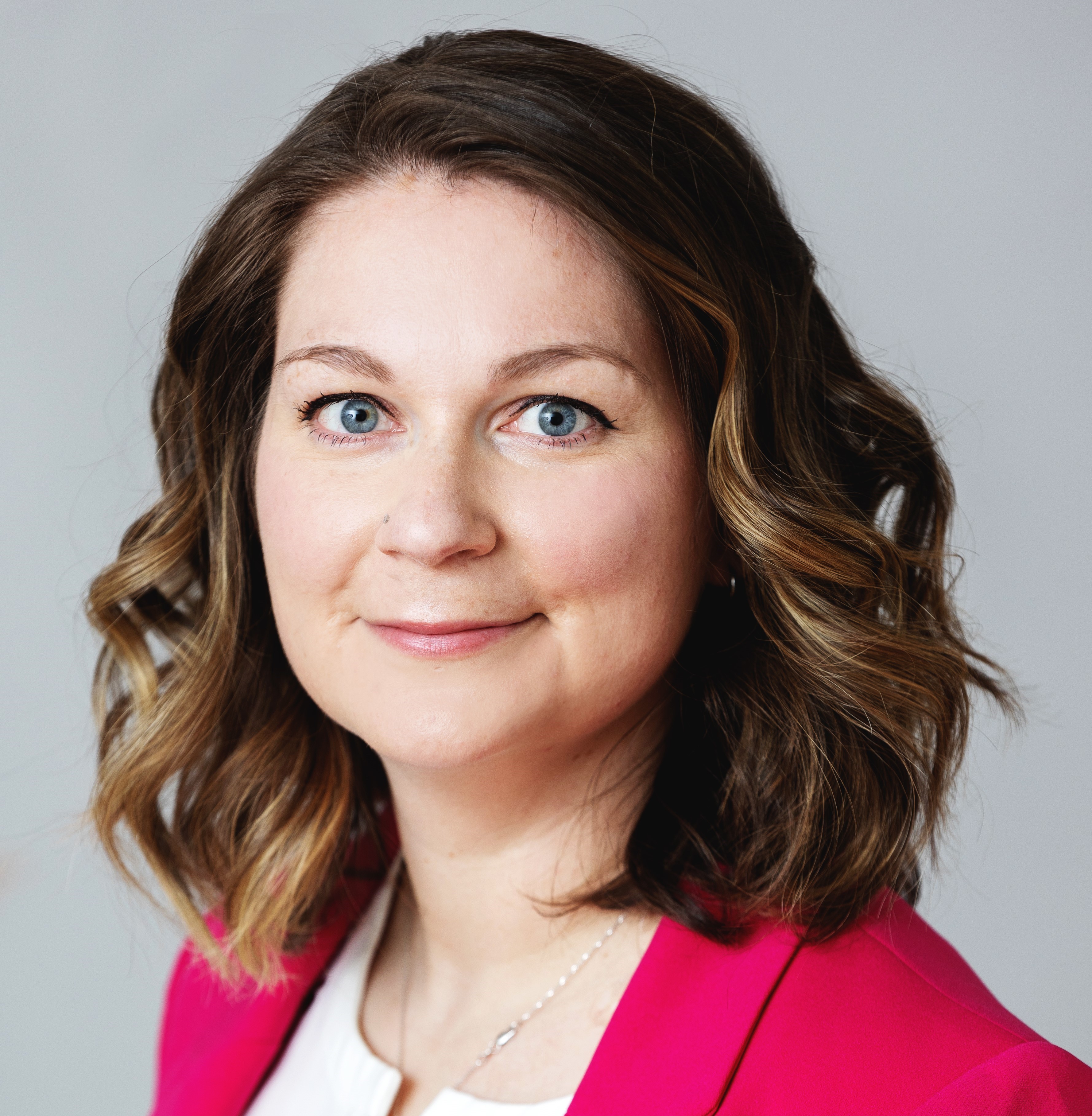 Karren Prost
DVM, MPH, Dipl. ACVPM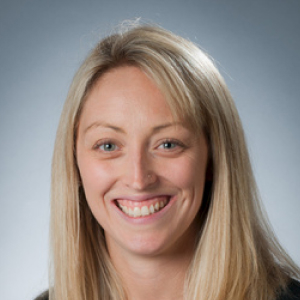 Charlie Pye
BSc, DVM, DVSc, Dipl. ACVD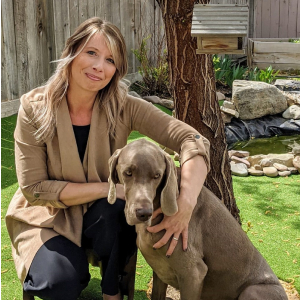 Robin Saar
RVT, VTS (nutrition)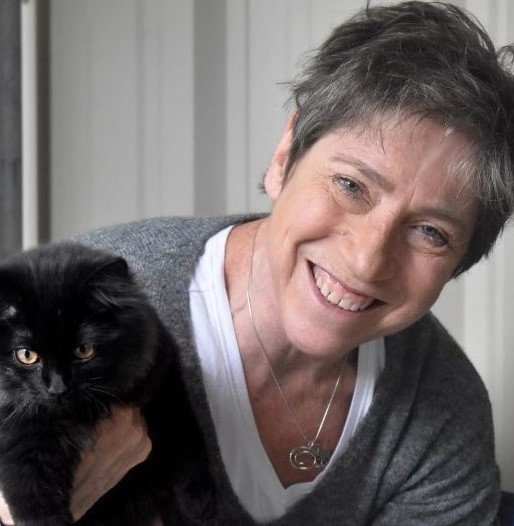 Margie Scherk
DVM, Dipl. ABVP (feline)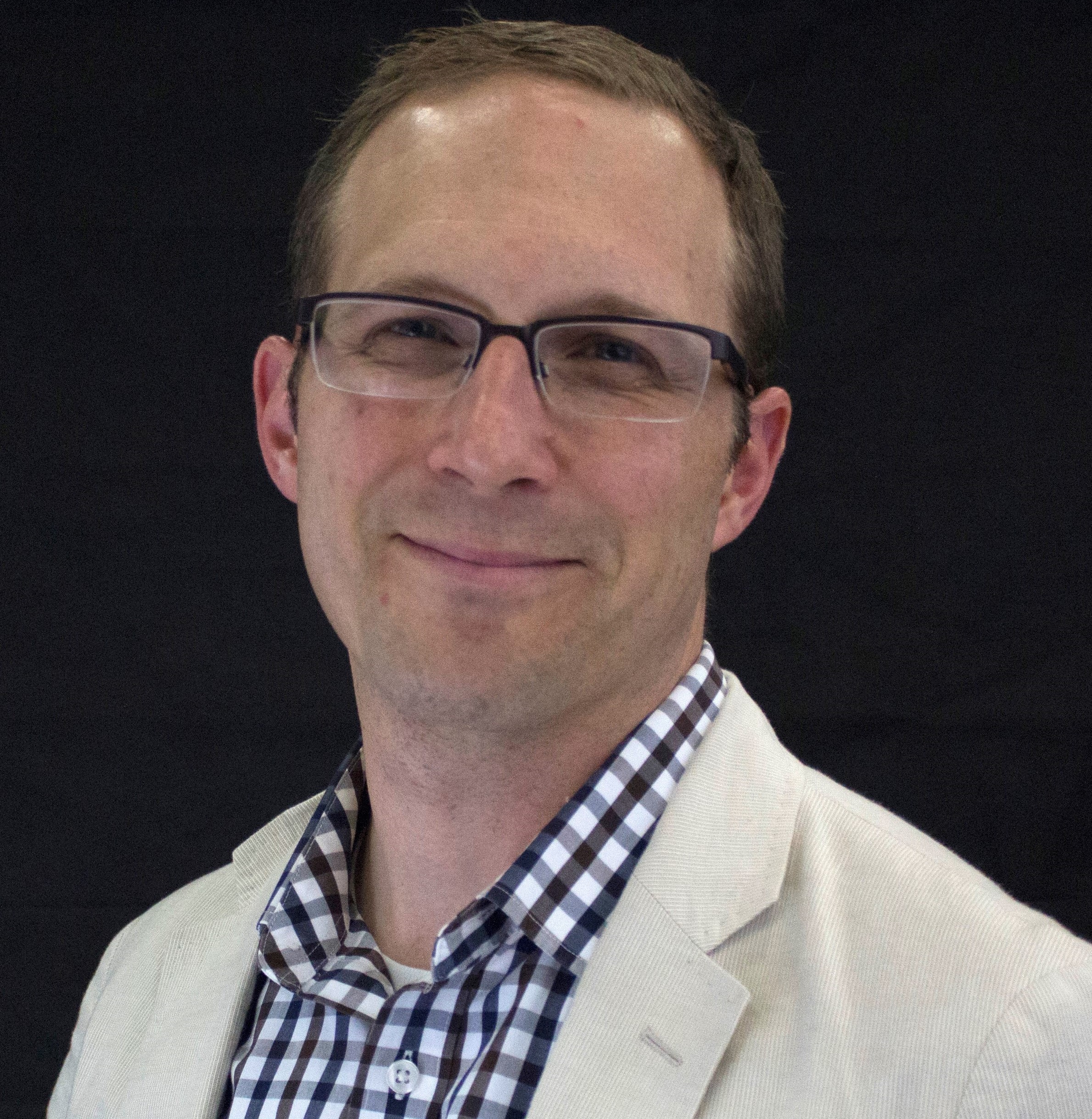 Jason Stull
VMD, MPVM, PhD, Dipl. ACVPM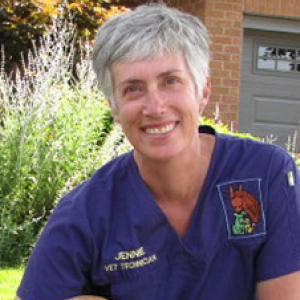 Jennie Tait
AHT, RVT, VTS (dermatology)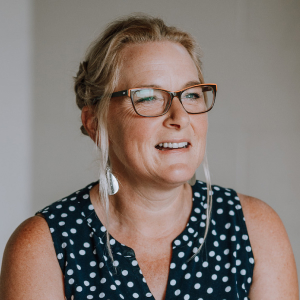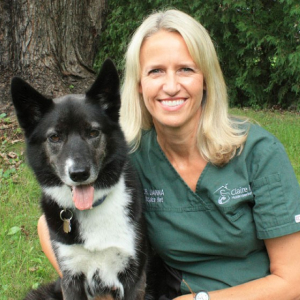 Lianna Titcombe
BScH, DVM, CHPV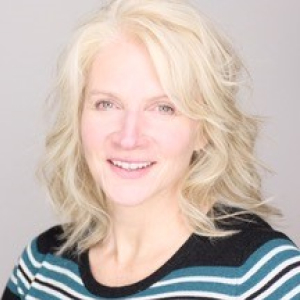 Colleen Wilson
BSc, DVM, Dipl. ACVB
Frequently Asked Questions
Dr. Katie Clow , Katie Clow
Dr. Katie Clow is an Assistant Professor in One Health in the Department of Population Medicine at the Ontario Veterinary College, University of Guelph. Her research focuses on the ecology and epidemiology of vectors and vector-borne zoonoses, with a specific emphasis on the blacklegged tick and Lyme disease. She also conducts research more broadly on One Health, including pedagogy and community-level applications. She holds both a Doctor of Veterinary Medicine degree (OVC, 2011) and PhD (Pathobiology, 2017). Dr. Clow has worked in private small animal practice as well as at the national and international level in One Health through internships at the Canadian Food Inspection Agency, Department of Food Safety, Zoonoses and Foodborne Disease at the World Health Organization, and the Global Disease Detection Branch of the Centers for Disease Control and Prevention. She is a member of the Canadian Lyme Disease Research Network, and regularly collaborates with public health professionals and veterinarians in private practice and industry.
Becky Taylor, RVT, MA
Becky has been active in her career as an RVT for over 25 years. She has worked in mixed animal practice and has been teaching in the Animal Science program at Olds College for over 19 years. She completed a Master of Arts in Professional Communication through Royal Roads University. In 2018, she began a new role as Director of Communication and Culture with Mosaic Veterinary Partners, where she works directly with veterinary practice staff, enhancing patient care and client services, promoting a positive team culture, and contributing to business prosperity through the use of key communication skills. She advocates and teaches communication skills that strengthen the relationships within teams, within organizations, and between clients and veterinary service providers. In addition to having designed and taught many courses in communication, she coaches and evaluates UCVM veterinary students in communication simulations. She is a self-proclaimed Communication Nerd!
Charlie Pye, BSc, DVM, DVSc, Dipl. ACVD
Dr. Charlie Pye received her Doctorate of Veterinary Medicine from the Atlantic Veterinary College (AVC), PEI. She then moved to Saskatoon for a rotating internship at the Western College of Veterinary Medicine. Following her internship, she travelled back for a Dermatology Residency at the Ontario Veterinary College (OVC). While at OVC, she also completed her Doctorate of Veterinary Science degree specializing in bacterial biofilms. After passing boards she began working at Guelph Veterinary Speciality Hospital, a private referral practice in Ontario; also travelling back to PEI to teach the veterinary students a few times a year. As of May 2018, she joined the team at the Atlantic Veterinary College as an assistant professor, and established the first ever Dermatology service at AVC. She has lectured all over North America and has contributed to multiple journals and textbooks. She is also currently the treasurer for the Canadian Academy of Veterinary Dermatology.

In her spare time, she enjoys crafting, hiking and spending time with her other half, her daughter and her son. She is currently "owned" by three cats and a small terrier mix (who has allergies!).
Susan Kilborn, DVM, DVSc, Dipl. ACVIM (SAIM)
Dr. Susan Kilborn received her DVM degree in 1986 from the Western College of Veterinary Medicine at the University of Saskatchewan. After several years of emergency and critical care practice in Winnipeg, she completed a post-graduate degree (DVSc program in Clinical Studies) at the Ontario Veterinary College (University of Guelph). She became board certified in the American College of Veterinary Internal Medicine in 1995. Dr. Kilborn currently sees referral internal medicine cases at Orleans Veterinary Hospital in Ottawa, Ontario, Canada, and consults (internal medicine and nutrition) for Antech Diagnostic Laboratories. She has been Ottawa region and One Health director for Community Veterinary Outreach since 2008. Dr. Kilborn was the recipient of the Canadian Veterinary Medical Association Small Animal Practitioner Award in 2015.

Community Veterinary Outreach is a Canadian and US registered charity that provides pro bono veterinary care to pets of homeless, street-involved, and vulnerably housed adults and youth, while providing health and social services for the clients. For more information, please visit vetoutreach.org.
Lynne O'Sulllivan, DVM, Dipl. ACVIM (cardiology)
Dr. Lynne O'Sullivan is a Professor in the Department of Companion Animals at the Atlantic Veterinary College, University of Prince Edward Island. She received her Doctor of Veterinary Medicine (DVM) degree from the Atlantic Veterinary College, UPEI, and then went on to the Ontario Veterinary College at the University of Guelph where she completed a rotating internship, Cardiology residency, and Doctor of Veterinary Science (DVSc) graduate degree. She was board certified in Cardiology by the American College of Veterinary Internal Medicine (ACVIM) in 2003. She was a faculty member at the University of Guelph for 15 years, and recently returned east to join the faculty at AVC, UPEI where she is involved in the clinical Cardiology service, teaching, and research. Outside of veterinary medicine, her family of young boys and pets (boss cat and subordinate Lab puppy) keep her very busy, and her hobbies including cooking and skiing keep her sane.
Loïc Legendre, DVM, FAVD, Dipl. AVDC, EVDC
After running a mobile referral practice in British Columbia for several years, Dr. Legendre now works at West Coast Veterinary Dental Services Ltd., a dental referral center where another boarded dentist and two resident also work. He has published several articles in Canadian Vet Journal, J Vet Dentistry, Compendium of CE for the Veterinarian and chapters in veterinary books such as "Oral and Maxillofacial Surgery in Dogs and Cats", BSAVA manual, and Veterinary Clinics of North America, to name a few. He enjoys teaching both for universities and at conferences around the world. His areas of interests are orthodontics, maxillofacial reconstruction techniques, and of course wildlife.

Added to the regular day to day work, he teaches yearly 15 to 20 week-end courses in North America, courses at the European Vet Dental School in Halmstad, Sweden; lectures at the Veterinary Dental Forum and the European Congress of Veterinary Dentistry. Moreover, he tries to present lectures at one or two international meeting, such as WVC, WVDC, WSAVA, VMX (NAVC), yearly. Since the pandemic he has be "zooming around". He is also a reviewer for the Journal of Veterinary Dentistry, the Journal of Feline Medicine and Surgery and the Journal of Exotic Pet Medicine.
Christopher G. Byers, DVM, Dipl. ACVECC, Dipl. ACVIM (SAIM), CVJ
Dr. Christopher G. Byers is a board-certified veterinary emergency & critical care and small animal internal medicine specialist, as well as a certified veterinary journalist, based in Omaha, Nebraska. He received his Bachelor of Science degree as a University Honors Scholar in Animal Sciences from Colorado State University and his Doctor of Veterinary Medicine from Cornell University. Dr. Byers works as a teleconsultant in emergency/critical care and small animal internal medicine for VetCT. He is the Co-Editor of the textbook, Feline Emergency & Critical Care Medicine and has published chapters and articles in numerous textbooks and peer-reviewed medical journals. Dr. Byers also publishes a blog called CriticalCareDVM.com with goals to educate pet owners and promote the triad of care.
Jessica Benoit, RVT, VTS (behaviour), KPA CTP, CPDT-KA
Jessica graduated from the NAIT Animal Health Technology program in 2010. She is a Registered Veterinary Technologist and the co-owner of Companion Veterinary Clinic, a Fear Free Certified Practice in Alberta, Canada. She is a Veterinary Technician Specialist in Behaviour, a Certified Professional Dog Trainer, and Karen Pryor Academy Certified Training Partner. Jessica is also a Fear Free Certified veterinary professional, trainer, and speaker.

Jessica developed the training and behaviour program at Companion Veterinary Clinic in 2013, developing curricula for dog training classes, kitten classes, trick training, and offering private training and behaviour modification sessions. Her goals have always been for clients to see their veterinary clinic as the first step to helping them with their pet's behaviour, and to ensure the emotional welfare of patients during veterinary visits. She is enthusiastic about teaching pet guardians how to best motivate and connect with their pets using positive, science-based methods of training. She has a special interest in cooperative veterinary care and enjoys helping canine and feline patients feel more comfortable and empowered for veterinary examinations and procedures.

Jessica enjoys educating and sharing her knowledge through speaking engagements which include Doggone Safe presentations for children, guest lecturing both locally and internationally for veterinary professionals and trainers and providing client education seminars. In addition, she provides mentorship for veterinary technologists and trainers interested in animal behaviour. In her spare time, she loves reading and being outdoors with her husband and two children, 2 dogs, 1 cat, and 10 chickens!
Colleen Wilson, BSc., DVM, Dipl. ACVB
Dr. Wilson received her bachelor of Science at the University of New Brunswick with a double major in Biology and Psychology, and her Doctorate of Veterinary Medicine at the Atlantic Veterinary College. In 1996, Dr. Wilson married Dr. Denis Philibert. Together, they have 2 cats, 2 dogs, one horse and two boys; Zachary is 22 and just completed his Honours in Bachelor of Aviation and Technology at Seneca University along with his commercial pilot license and Matthew who is 17, a Black Belt Jijistu Instructor who starts his University studies in Robotics Engineering this fall. Dr. Wilson is most proud of her two boys.

After 15 years of general practice, Dr. Wilson competed her residency training with the American College of Veterinary Behaviorists and has been specializing in small animal behaviour cases for over 10 years.

Dr. Colleen Wilson is one of only 10 Animal Behavior Specialist in Canada. She is member of the American Veterinary Society of Animal Behaviour, an official member of the Fear Free Speakers Bureau and Elite Fear Free certified. Dr. Wilson is one of the first behaviourist to publish research findings on cat scratching substrate preferences in a peer-reviewed journal.
Karren Prost, DVM, MPH, Dipl. ACVPM
Dr. Prost completed her Doctorate of Veterinary Medicine at the Ontario Veterinary College while developing a passion for public health and one health concepts. She continued her studies and obtained her Master of Public Health (Epidemiology) at the University of Toronto, and obtained diplomate status with the American College of Veterinary Preventative Medicine. Prior to joining Ceva Animal Health, Dr. Prost was sharing her time between clinical practice in a busy 24 hour emergency animal hospital in central Ontario, and performing research at the Sunnybrook Research Institute on aerosolized viruses in bats, pigs and humans. Dr. Prost is currently expanding her scope of experience by being in the veterinary pharmaceutical industry while doing occasional days in clinical practice. She has a strong passion for epidemiology, preventative medicine and promoting evidence-based medicine. During her spare time, Dr. Prost enjoys spending time with her husband and young daughter, and mountain biking. She currently shares her home with her two cats who like to make appearances in video meetings.
Jason Stull, VMD, MPVM, PhD, Dipl. ACVPM
Jason Stull is an Assistant Professor in veterinary medicine at the Atlantic Veterinary College. Over the past 20 years, he has taught and conducted research on veterinary infection control, with the main goal of protecting people and animals from infections. He has led veterinary infection control programs for several university veterinary teaching hospitals and provided training for veterinarians and technicians on effective technicians for implementing infection control programs in private practice. He holds a VMD from the University of Pennsylvania, Masters in Preventive Veterinary Medicine from the University of California at Davis, and PhD in veterinary infectious disease from the University of Guelph. He is a Diplomat of the American College of Veterinary Preventive Medicine.
Margie Scherk, DVM Dipl. ABVP (feline)
Margie graduated from the Ontario Veterinary College in 1982. In 1986 she opened Cats Only Veterinary Clinic in Vancouver, Canada practicing there until 2008. She achieved ABVP Board certification in feline practice in 1995 and published several clinical trials while in practice. She has written numerous book chapters and is an active international speaker as well as enjoying teaching on-line. She is Co-editor of the Journal of Feline Medicine and Surgery. Margie has served extensively in the American Association of Feline Practitioners as well as other veterinary organizations. Her interests include all things feline, but in particular, analgesia, the peculiarities of the feline digestive system and enabling more positive interactions with cats.
Edward C. Feldman, DVM, Dipl. ACVIM Emeritus (internal medicine)
Ed Feldman graduated from the University of California, Davis, in 1973. He then completed an internship in small animal medicine and surgery in New York City followed by a 3-year Residency in internal medicine in Berkeley, CA. He then spent time in private practice, teaching in Canada, and joined the faculty at the University of California, Davis, in 1979 as a veterinary internist. His career has been devoted to studying naturally occurring hormone conditions in dogs and cats to better appreciate owner observations, to develop new practical diagnostic methodologies, and to identify effective treatment options. The goals of his work have been to improve the lives of pets and their owners.

As he learned, he shared. Ed has authored or co-authored more than 160 peer-reviewed scientific publications (a majority of which have students as first author) and 75 book chapters. In retirement, he has continued to collaborate on research projects in Spain, Italy, Brazil, Argentina, and Korea. He has co-authored/edited 3 textbooks, each translated into at least 6 languages and used worldwide; The Textbook of Veterinary Internal Medicine, its 9th edition due to be published in early 2023 is co-edited with Stephen Ettinger and Etienne Cote; Canine and Feline Endocrinology is in its 4th edition, co-written with Richard Nelson, Catherine Scott-Moncrieff and Claudia Reusch. The newest is Feline Endocrinology, published in 2019 and co-edited with Federico Fracassi and Mark Peterson. More than 200 colleagues and house officers have contributed chapters for the internal medicine textbook. As a mentor, Ed is highly regarded for being able to teach practical internal medicine to students and residents. His publications reflect passionate commitment to helping pets and excellence in teaching, clinical scholarship, service and leadership.

A popular instructor and lecturer, Feldman was invited by graduating veterinary students to be their commencement speaker three times, once in each of three different decades. Dr Feldman has been invited to lecture in 46 states and 37 countries at more than 300 meetings. During his tenure at UC Davis, Feldman served as chair of the Department of Medicine & Epidemiology, Associate Director of the VMTH, and small animal internal medicine service chief.

Among many honors, Feldman received the Distinguished Alumnus Award from The Animal Medical Center in New York, the Faculty Teacher Award from students at the Western College of Veterinary Medicine in Canada, the California Academy of Veterinary Medicine's Award for Excellence in Continuing Education, the UC Davis Norden Distinguished Teaching Award, the American Association of Feline Practitioners Research Award, the American Veterinary Medical Foundation / AKC Career Achievement Award in Canine Research, the British Small Animal Veterinary Association's Bourgelat Award, and the UCDavis Veterinary School's Alumni Achievement Award.
Jennie Tait, AHT, RVT, VTS (dermatology)
Jennie is a member of the health care team at the Veterinary Allergy Dermatology Ear Referral (VADER) Clinic in Morriston, Ontario. She is a charter member of the Academy of Dermatology Veterinary Technicians, was one of their regents for many years, and is currently the only VTS (dermatology) in Canada. Jennie is also the only technician on the Executive Committee for the Canadian Academy of Veterinary Dermatology. She has over 36 years working in veterinary medicine including 24 years of experience teaching veterinary students at the Ontario Veterinary College, and now has 22 years of experience working in veterinary dermatology. Jennie is an accomplished author and international speaker in her area of expertise. She graduated as an Animal Health Technician from Centralia College of Agricultural Technology in 1986 and is the proud owner of RVT certificate No. 4.
Manon Paradis, DVM, MScV, Dipl. ACVD
Dr. Paradis holds a doctorate in veterinary medicine from the Faculty of Veterinary Medicine (FMV) of the University of Montreal (UdeM, 1979), an internship in small animals (UdeM, 1980), a residency in small animal internal medicine as well a master's degree in reproductive endocrinology (U of Saskatchewan, 1982), a residency in veterinary dermatology (UdeM and Cornell U, 1990) and diplomate status from the American College of Veterinary Dermatology (Dipl. ACVD, 1990).

She worked as a professor in dermatology in the Department of Clinical Sciences of the FMV at UdeM for more than 30 years. During her career, she has published more than 160 peer-reviewed scientific articles and book chapters, around 30 abstracts and delivered near 400 scientific conferences in more than 25 countries.

She has received numerous awards of excellence, including the SmithKline Beecham Award for Excellence in Research (1994), the Damase Généreux Award from the AMVQ (2000), the Small Animal Practitioner Award from the ACMV (2003) and the Award of the Fédération des associations francophones des vétérinaires d'animaux de compagnie (FAFVAC, 2008).

This long and fulfilling career earned her the Professor Emeritus status in 2019.
Robin Saar, RVT, VTS (nutrition)
Robin became a registered technologist in 1996 and obtained her Veterinary Technician Specialty in nutrition in 2019. Robin's professional experience includes working in small and mixed animal practices as an RVT and Practice Manager and managing a large pet boarding facility.

Her current role as the Nutrition Education and Engagement Manager at VetStrategy is a one-of-a-kind role for an RVT. She looks forward to sharing her passions as an RVT with others. "Nutrition is a part of every pet, every day."
Shona Kowtecky, BSc, DVM, FFCP (Veterinary)
As Senior Manager of Practice Services with Vet Alliance, Dr. Shona Kowtecky has supported many practice owners and managers as they navigate contract conversations with potential hires - new graduates and seasoned professionals alike! She has previously presented on this topic to Canadian and International veterinary students and, combined with her diverse experiences as a small animal practitioner, assistant medical director, medical advisor, and continued time in practice as a locum, Shona offers a unique perspective on the dynamics of team interactions, communication, culture, leadership, and most importantly how they are all connected. Fear Free certified, Shona is a graduate of the Ontario Veterinary College and has worked in the profession for almost two decades. She is grateful to live, work, and play on the unceded territory of the Coast Salish and Sḵwx̱wú7mesh Úxwumixw (Squamish) Nations in British Columbia.
Kathy Istace, RVT, VTS (dentistry)
Kathy Istace graduated as a Veterinary Technologist in Saskatoon, SK in 1996. She has been employed at the VCA Canada Mayfield Animal Hospital in Edmonton, Alberta since 1999, and is proud to be part of such a caring and progressive team. In June 2006, she earned her specialty designation from the Academy of Veterinary Dental Technicians (AVDT), becoming the first Canadian Veterinary Technician Specialist in Dentistry. She also received the Alberta Animal Health Technologist of the Year Award in 2009. Kathy teaches dentistry to other RVT's at veterinary clinics throughout western Canada, and lectures and at veterinary conferences in both Canada and the United States. She has written various veterinary dentistry magazine articles, contributed to the AVDT textbook Small Animal Dental Procedures for Veterinary Technicians and Nurses, and is the author of the textbook An Introduction to Pet Dental Care for Veterinary Nurses and Technicians, published in 2022. She currently serves on the AVDT Maintenance of Credentials committee.

When she's not busy thinking about animals' mouths, Kathy spends time with her husband and three children, her many rescued pets, and enjoys running in Edmonton's river valley.
Tasha McNerney, BS, CVT, CVPP, VTS
Tasha is a Certified Veterinary Technician form Glenside, PA. She is also a Certified Veterinary Pain Practitioner and works closely with the IVAPM to educate the public about animal pain awareness. Tasha became a veterinary technician specialist in anesthesia in 2015. Tasha loves to lecture on various anesthesia and pain management topics around the globe and was recently named the VMX 2020 speaker of the Year for veterinary technicians. Tasha has authored numerous articles on anesthesia and analgesia topics for veterinary professionals and pet parents. In her spare time, Tasha enjoys reading, spending time with her husband and son, and recording the Veterinary Anesthesia Nerds Podcast.
Adam Little, DVM
Dr. Adam Little works at the intersection of accelerating technologies and veterinary medicine. His career has spanned areas of focus ranging from artificial intelligence to telemedicine to connected devices. He is the co-founder and Chief Medical Officer of GoFetch where his team is building a new subscription care model focused on making local vet care more accessible and affordable.

Prior to co-founding GoFetch, he served as the first ever Director of Innovation & Entrepreneurship for Texas A&M College of Veterinary Medicine where he spearheaded such initiatives as the Veterinary Innovation Summit and the Veterinary Entrepreneurship Academy.

Dr. Little holds a Doctor of Veterinary Medicine degree from the Ontario Veterinary College. He is a past Board member of the Ontario Veterinary Medical Association, Veterinarians without Borders and the Vet Futures Commission.
Caitlin DeWilde, DVM
Dr. Caitlin DeWilde is the founder of The Social DVM, a consulting firm devoted to helping veterinary professionals learn how to manage and grow their social media, online reputation and marketing strategies. Working with large industry groups and individual practices alike, Caitlin and her team are passionate about translating the "geek speak" to "veterinary speak," and helping vets reach more clients and pets.

Caitlin is a graduate of the University of Illinois College of Veterinary Medicine and a recipient of their Outstanding Young Alumni Award, and also an alum of the AVMA's Future Leaders Program. She served as medical director for a large AAHA/Fear Free/Cat-Friendly certified hospital in St. Louis before stepping back to focus on her marketing passion. Today, she divides her time between practice, consulting, and writing. She is the author of a new book, "Social Media and Marketing for Veterinary Professionals," and a columnist for Today's Veterinary Business.
Mike Pownall, DVM, MBA
Prior to becoming a veterinarian Dr. Mike Pownall worked as a farrier for seven years. His interest in equine lameness led him to attend the Ontario Veterinary College, graduating in 2001. In 2002, he and his wife, Dr. Melissa McKee, started McKee-Pownall Equine Services.

Their organization is represented by three equine veterinary clinics with 17 vets and 40 support staff spread across the Greater Toronto Area and one practice in Wellington, Florida. He is also a partner with Oculus Insights offering business management services and education to veterinarians throughout the world.

Dr. Pownall received his MBA from the Richard Ivey School of Business at Western University in Ontario, and was the class valedictorian. He presents internationally on business strategy, human resources, pricing, and marketing for veterinarians. He also contributes to numerous journals on business management topics.

Dr. Pownall has a blog, podcast and webinar series on veterinary business management at www.veterinarybusinessmatters.com and you can learn more about Oculus Insights at www.oculusinsights.net.
Lianna Titcombe, BScH, DVM, CHPV
Dr. Lianna dedicated her professional career to animal hospice beginning in 2012 when she opened one of the first veterinary practices in Canada devoted to end-of-life home care for companion animals.

On the subject of animal hospice and palliative care she is an author, speaker, educator, and mentor. She is past president of the International Association for Animal Hospice and Palliative Care and is still active with their international committee. In an effort to improve animal welfare more universally, Dr. Lianna participates in volunteer missions to provide veterinary care to underserviced communities both locally and in developing countries. A large focus of her education has been the care of all the people involved in the end-of-life stage for companion animals. Dr. Lianna has been the director of the Pet Loss Support Group of Ottawa for over 20 years and, as a certified yoga instructor, is now offering grief retreats to people living with loss.

Recognizing that her true passion is the art of gentle euthanasia, Dr. Lianna joined the Companion Animal Euthanasia Training Academy (CAETA) in 2021 as the international director and instructor. Her goal is to expand the CAETA vision to a global scale, ever approaching the ultimate mission: to ensure that all animals, including humans, have the peaceful death that they deserve.

Dr. Lianna recently collaborated with the national issues committee of the CVMA as a subject matter expert in small animal euthanasia to assist in the development of the newly released document: Guidance for Veterinarians on Euthanasia Methods that Do Not Include Pentobarbital Sodium.
Karen E. Felsted, CPA, MS, DVM, CVPM, CVA
Dr. Felsted is a CPA as well as a veterinarian and has spent the last 20 years working as a financial and operational consultant to veterinary practices and the animal health industry. She is active in multiple veterinary organizations, has written an extensive number of articles for a wide range of veterinary publications and speaks regularly at national and international veterinary meetings. In 2011 and 2017, she was awarded the Western Veterinary Conference Practice Management Continuing Educator of the Year and in 2014, the VetPartners Distinguished Life Member Award.
Marie Holowaychuk, DVM, Dipl. ACVECC, CYT
Dr. Marie Holowaychuk is a board-certified small animal emergency and critical care specialist and passionate advocate for veterinary team wellbeing. She lives in Calgary where she practices as a locum specialist and teleconsultant. Outside of clinical practice, Marie facilitates online wellness programs and offers workshops and retreats for veterinary clinics and organizations. She also offers individual and group coaching sessions for veterinary team members. Marie is a certified life coach, and yoga and meditation teacher, and has completed a mindfulness-based stress reduction course for professionals. She also has Compassion Fatigue Training from the University of Tennessee School of Social Work, as well as Mental Health First Aid Training from the Mental Health Commission of Canada and Applied Suicide Intervention Skills Training from the Centre for Suicide Prevention. Marie is the host of the Reviving Vet Med podcast where she shares practical pointers for mental health and wellbeing. She also writes a monthly blog and posts regularly on social media on pertinent issues related to veterinary wellness.
TBA